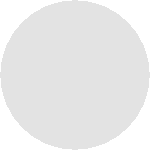 Testimonial video Steven Tyler 

to Artist Giuliana

"Your artwork is deliciously wonderful

 I love your stuff" - Steven Tyler

MEET KLONDIKE- THE DOG WHO LOVES HIS ARTIST G 

if you don't love it, money back guaranteed!

PayPal protects your privacy and security

SEE ARTIST GIULIANA SUN PAINTINGS ON CBS SUNDAY MORNING SHOW

Exclusive newsletter

Free wallpaper art 

Copyright © 1999-2017 Artist Giuliana Falco - Making Fine Art Affordable. All Rights Reserved


Signature design on both sides. Hand-sewn with concealed bottom zipper for machine washing. Inset poly-cotton hand washable. Resilient retains shape. size 18x18. Popular, a pillow people love to hug! MADE IN THE USA

Passion. Painted. Pillows.