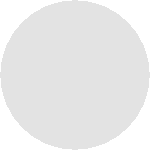 Testimonial video Steven Tyler 

to Artist Giuliana

MADE IN THE USA Limited Edition design on both sides with beautiful black interior. Unique, spun poly-cotton and bull denim straps. Sturdy, holds 44lbs. The shape, size and fabric feels amazing- you will want to bring it everywhere - enjoying life's adventures! No More Plastic! Large Size tote 15x15 (38.1 cm).

New! Large canvas totes, because life is an adventure with special things found along the way... These signature totes will carry you with style. Comfort and compliments, guaranteed!

" I fell in love with your sun art. It is gorgeous for our broadcast" 

J. Frank -Associate Director CBS Sunday Morning Show

"Your artwork is deliciously wonderful

 I love your stuff" - Steven Tyler

Testimonial Videos Steven Tyler

MEET KLONDIKE- THE DOG WHO LOVES HIS ARTIST G 

if you don't love it, money back guaranteed!

PayPal protects your privacy and security

SEE ARTIST GIULIANA SUN PAINTINGS ON CBS SUNDAY MORNING SHOW

Exclusive newsletter

Free wallpaper art 

Copyright © 1999-2019 Artist Giuliana Falco - Making Fine Art Affordable. All Rights Reserved

ST Francis Patron of Animals and Ecology